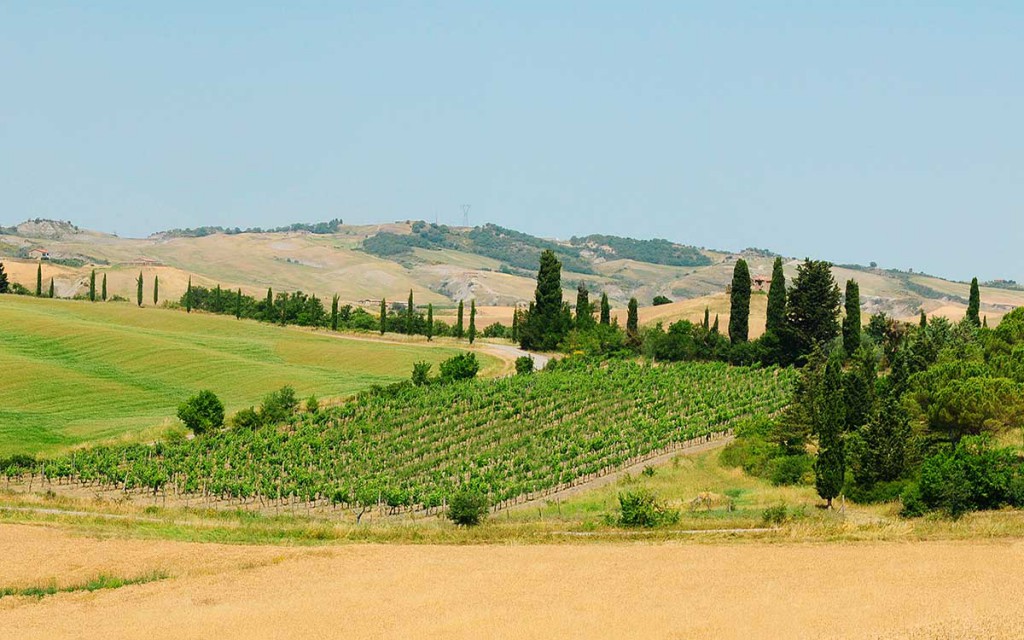 Il Pero Estate
Il Pero estate is located around 10 kilometres far from Radicofani, in the Val d'Orcia, a renowned area in the Tuscany region, which extends on the hills between Siena and Grosseto, to the north and east of Monte Amiata. This area is characterized by gentle hills with an average height of 300metres above sea level, carefully cultivated and occasionally broken by gullies and wonderful Medieval towns such as Pienza, Radicofani, Montepulciano and Montalcino.
This land is famous all over the world for its wines (Brunello di Montalcino, Nobile di Montepulciano and Orcia DOC) and its thermal waters (Bagno Vignoni, Bagni San Filippo and San Casciano dei Bagni).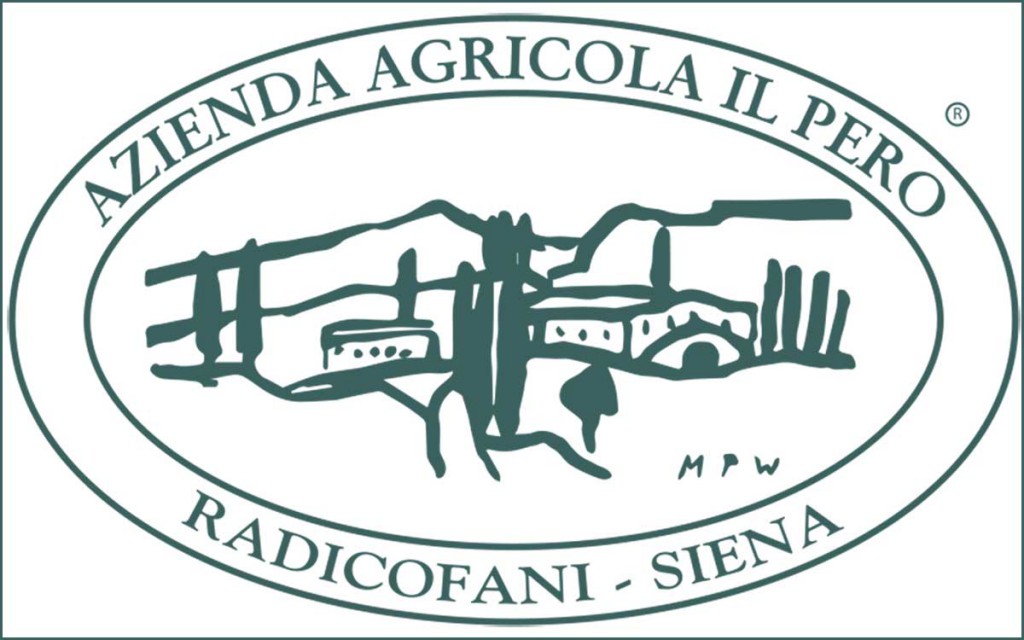 Hospitality
Hospitality at Il Pero estate is provided in two recently restored stone houses dating back to the Middle Ages.
The two historic houses, Le Torri and Santa Caterina, are located on a pilgrim route known as Via Francigena, an important commercial and religious route which connects Rome to France and Great Britain.
Along this road, known also as Via Romea, historical sites and abodes for pilgrims such as Il Pero were located, according to the documents conserved in the episcopal archive of Pienza.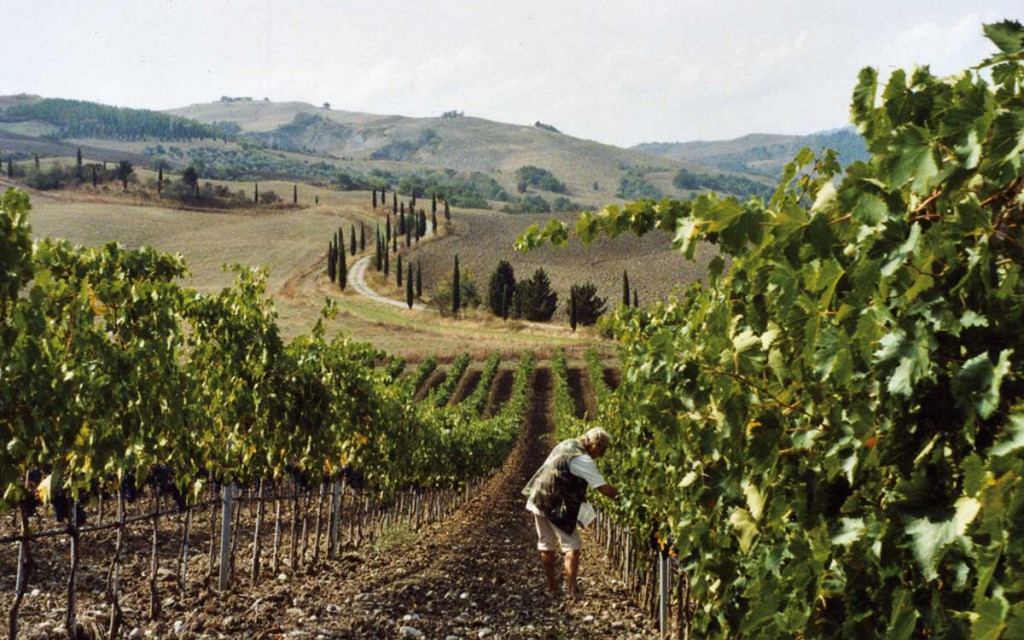 The Land
The mild climate and the perfect exposure of the vineyards contribute to characterize the environment in which the most important natural elements favour all the vegetative and productive functions of the grapevines.
The vineyards which grow in this area are particularly suitable for a quality viticulture of great value.
The vine-growing history of the zone where Orcia DOC extends dates back to the Roman era and is a proof of the close interdependence between the human factors and the quality and peculiarities of the wine of the Val d'Orcia.
During the centuries, human intervention has handed down on this territory the enological practices related to vine-growing and wine-making.
Thanks to the scientific and technological progress, during the modern and contemporary age, the traditional practices have been enhanced and refined up to reach the current renowned wines.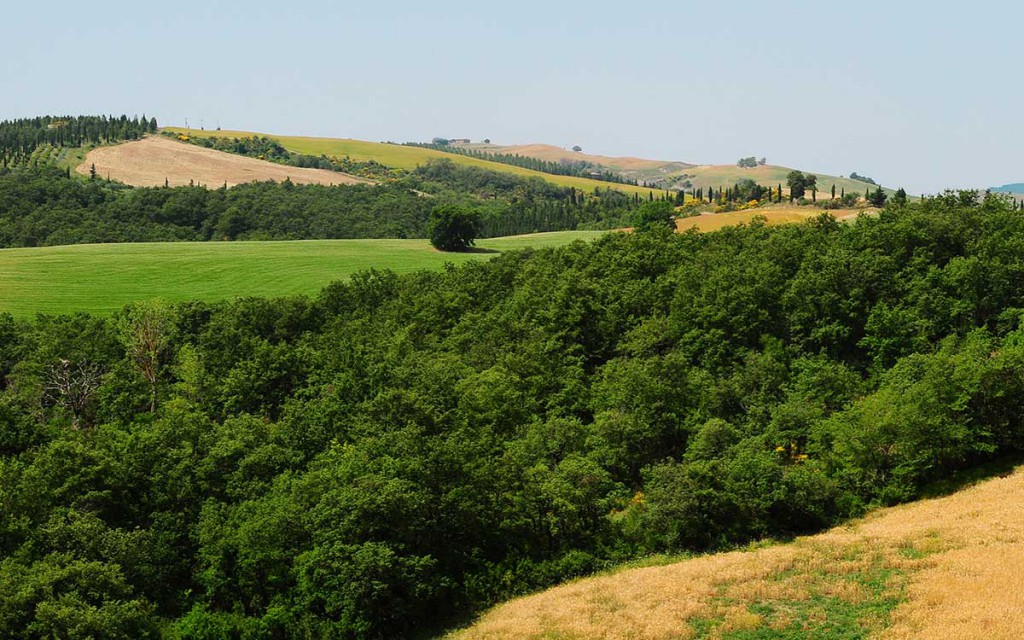 The Val D'Orcia Artistic, Natural and Cultural Park
The Val d'Orcia Artistic, Natural and Cultural Park has entered the list of the world heritage sites protected by UNESCO and, with no doubts, represents prefectly the wonderful tradition and typicity that can be felt in this area.
Those who visit the park understand the strong tie existing between agriculture and environment as soon as they taste the local products.
The Val d'Orcia is a land of high quality products which are the result of traditions and experiences handed down through the centuries. To safeguard these products, the quality mark "Val d'Orcia" has been created in order to certify the origin of the products together with the respect of given criteria of quality and typicality set by specific procedural guidelines.